What is Keto?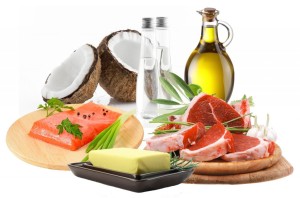 So what are we talking about?
---
When Erin was diagnosed with Stage 4 Cancer, she was immediately given books, journals and studies outlining the tragic effects sugar has on the body. Her father-in-law insisted she remove sugar from her life and start a Ketogenic diet. Upon further research, both Erin and Cindy have come to discover the benefits of a Ketogenic diet for more than just cancer patients. Other than Type I diabetics and alcoholics, the ketogenic diet is good for most people if even just used to power the brain with it's preferred source of energy…FAT!
Fat is great for our brains and our bodies. Fat was given a really bad name back in the 1950's, and continued to be beaten out of our diets based on false science until recently. When the fat was removed from our diets, food manufacturers added copious amounts of sugars and fillers to replace the fat that had once given us the natural flavors and textures we all loved in our food. In turn, this made us not only food addicts, but sugar addicts as well! Now, it is time to break the cycle and bring our nation back to the way we were originally designed to eat!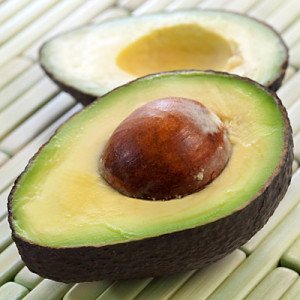 In a Nutshell – KETO explained
---
A Ketogenic diet is a diet that consists of primarily fat, moderate protein, and very low carbohydrate intake. Many times referred to as Low Carb/High Fat (LCHF). The percentage of Macronutrients varies for each individual depending on insulin resistance and metabolic panel. For instance, Erin can eat quite a bit more protein and carbs without a negative impact on blood ketones. Cindy, on the other hand, has to have a higher fat intake with fewer carbs and protein in order to keep her blood sugar minimized because of her insulin resistance due to Polycystic Ovarian Syndrome (PCOS). A typical day for most individuals would consist of 72.5% Fat, 22.5% Protein, and 5% Carbohydrates.
Ketosis occurs when your body shifts from burning glucose (sugar and carbohydrates) for fuel and instead burns ketone bodies produced by the consumption of fat. We call this Keto-Adapted.
Ketones are the ideal fuel for the body, unlike glucose, which is damaging, less stable, and shortens your life-span. Ketones are non-glycating, which means they don't have an aging effect on your body.
The energy producing cells (powerhouse) of our body, the mitochondria, work much better on a Ketogenic diet as they are able to increase energy levels on a stable, long-burning, efficient, and steady supply of Ketones. No drug has been able to mimic the effect of Ketosis because the mitochondria were specifically designed to use fat for energy.
This was the diet of our ancestors years ago, and the way we were designed to live as they were scavengers and hunters. Our brains have evolved to live off of fat. In fact, our brains are primarily composed of fat and prefer such as a fuel.
Babies live on a Ketogenic diet. We were given a gift to provide newborns with the ultimate brain fuel naturally in breast milk. When babies are given breast milk which is primarily fat they are essentially Keto-Adapted and burning ketones for fuel which in turn helps construct and grow their brains.
In a nutshell…Being in Ketosis means your body is burning fat (Yay!). For your brain, it means clarity, less risk for seizures, a better environment for neuronal recovery and repair, plus more energy!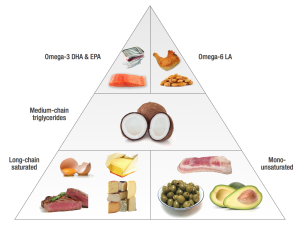 What does a ketogenic diet treat?
---
Inflammation of many kinds, including joint pain
Individuals with high cholesterol
Individuals seeking greater mental focus
Obesity
Cancer
Type 2 Diabetes
Epilepsy
Autism
Alzheimers
Lou Gehrig's Disease
Depression
Stroke and Head Trauma
Parkinsons
Migraines
Sleep Disorders
Schizophrenia
Anxiety
PCOS and Infertiltiy
ADHD
IBS
Cardiovascular Disease
Respiratory Failure
Reflux
Acne
Allergies
Strengths Immune System
Great for Indurance Athletes that want Sustained Energy
Great for Body Builders or Fitness Buffs that want increased definition of their muscles.
Fatigue