Devilishly Delicious Donuts
I get requests quite often from the kiddos to have something other than eggs for breakfast.  Enter Coconut Crusted Chocolate Donuts!  YUMMY!!!!
GRAIN FREE/SUGAR FREE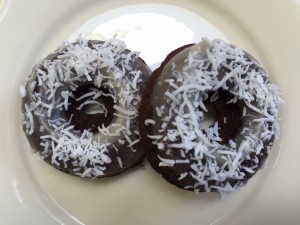 I decided to experiment with a Paleo recipe this morning that needed some substitutions so that it could be sugar free, and the result was an overwhelming winner from everyone in the family!  Lots of smiles in our kitchen today!  These are so good you could top with some homemade whipping cream (using Swerve Confectioner as your sweetener) for dessert!
Yield One Dozen
Preheat oven to 350 Degrees.
1.  Start with your ingredients: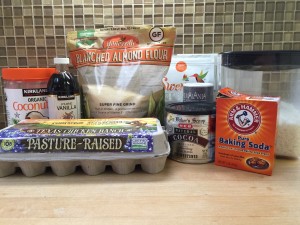 DONUTS
1 1/2 cup Honeyville Almond Flour (Don't even bother with a different brand…I've tried them all, and Honeyville is far superior with the best texture for baked items.)  I get the big bag at Costco.
1/2 cup 100% Cocoa
1/2 tsp Baking Soda
1/4 tsp Pink Himalayan Salt
6 eggs separated
6 TBSP Coconut Oil
1/2 cup Swerve Granular (Available at Sprouts, Whole Foods or Amazon)
1/2 tsp Vanilla
GLAZE
1/2 cup Coconut Oil
1/2 tsp vanilla
2 TBSP Swerve Confectioners (Available at Whole Foods or Amazon)
Unsweetened Coconut Flakes (I buy in bulk at Sprouts and keep in a sealed container.)
2.  In a large mixing bowl, combine almond flour, cocoa powder, baking soda, salt and Swerve.  Make sure it is mixed well without clumps.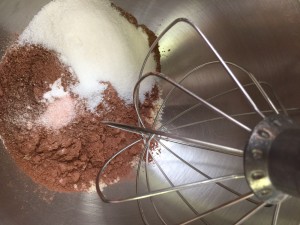 3.  In a separate bowl, combine egg YOLKS, melted coconut oil, and vanilla.  Mix until smooth and slightly fluffy.
4.  Add the above to your dry ingredients, and mix well until a thick batter is formed.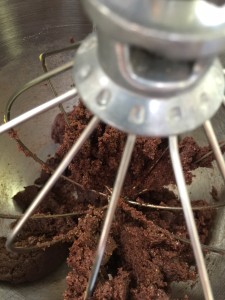 4.  In a third bowl, with a hand mixer, beat your egg whites until nice and fluffy – not stiff.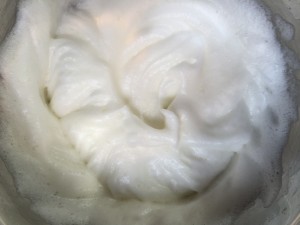 5.  Add your egg whites to your thick batter and mix until you have a nice creamy batter.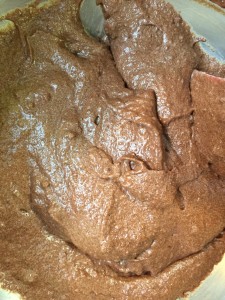 6.  Spoon batter into a greased donut pan (use Coconut oil spray).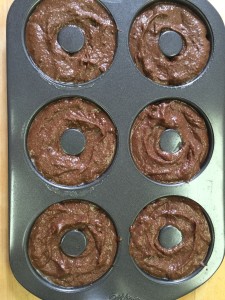 7.  Bake at 350 degrees for 12 minutes.  Cool in pan for about 15 minutes before inverting onto a cooling rack.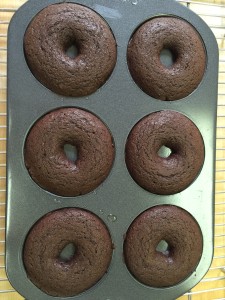 8.  While the donuts are cooling, mix all your glaze ingredients together.   Once completely cool, dip each donut into the glaze.  (This is my trick for a smooth surface anytime you are icing with a glaze.  Dip – don't spread.)  Then top each donut with UNSWEETENED coconut. I did some with and some without the coconut.  Both were devoured!  My husband put his in the microwave for 15 seconds to warm it, and said it was fantastic.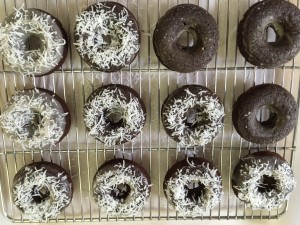 9.  As I mentioned above, you could heat these as a dessert and top with whipped cream sweetened with Swerve Confectioners and a splash of vanilla.
Enjoy!!!!