Well not quite.
But it is definitely a vegetable and Keto All-Star!
Yesterday we talked about cauli-rice and today I want to talk about cauli-mashers. This is another go to side that is quick and versatile.
I started with frozen organic cauliflower, but you can absolutely use fresh!! I like to keep the frozen organic cauliflower and organic chopped spinach on hand. These are great for fast weeknight dinners.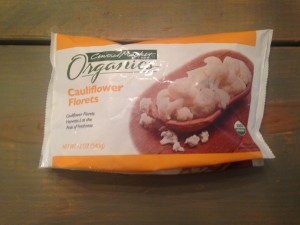 Steam the cauliflower until soft. Personally I avoid heating any food in plastic containers. While there are multiple organizations giving us all sorts of contradicting information about the safety of heating food in plastics; I'm going to just play it safe. Read more here: (http://www.wsj.com/articles/SB10001424127887324493704578433290465517564)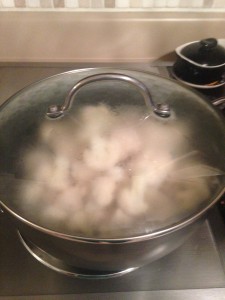 After the cauliflower is soft move it to a large mixing bowl, add cream cheese, heavy cream, and/or sour cream. Then mash and mix together just like like if you were making mashed potatoes. I use an immersion hand blender and this is done in a snap.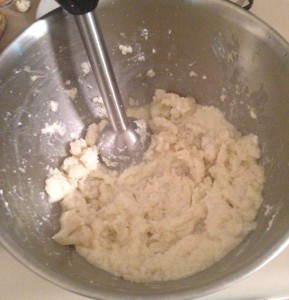 Salt and pepper to taste and feel free to add chives, garlic, and parsley. The amounts of vitamins packed into herbs are incredible plus they make it pretty! They can be served immediately or put into the oven to crust to top.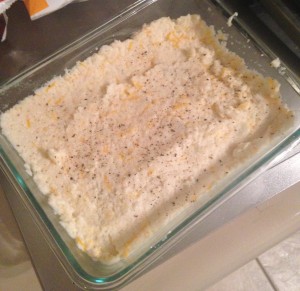 Tonight I added cheese to the top and popped everything back into the oven to melt and meld it all together.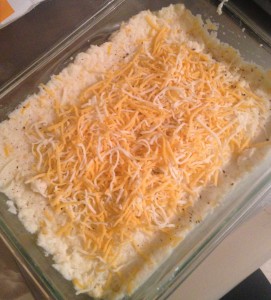 Even the incredibly picky three year old enjoyed them!