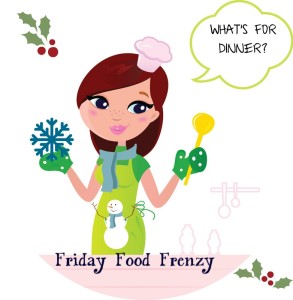 'Tis the season for crazy weeknights!  We are all in the thick of school and sports, but add the holidays to the mix, and you are about ready to pull out your hair.  Let's just say, dinner sometimes becomes a hassle, more than a featured event this time of year!
Before I give you the recipe, I need to preface it with the fact that I used to detest salmon.  I LOVE fish, but never ever wanted salmon if I saw it on the menu.  I don't know if I had it poorly prepared in the past or if my tastes have changed, but it is now a staple around here.  Not only is it perfectly amazing in healthy fats, but it is SO tasty and E-A-S-Y!!!  Many are afraid to cook fish at home, but this one is a no brainer.  Up until last night, we were a split family on the salmon.  Three of us can't get enough, but the daddy and one middle child (who shall remain nameless) would eat it, but didn't love it.  Things have changed due to one simple addition: Herb Butter!  The best news; you can make it ahead, and you can have dinner on the table in less than 20 minutes!  I kid you not!!!
Herbed Butter Salmon
Prepare your butter ahead of time and wrap it up for later.
1 cup butter (I used one block of Kerry Gold – yes, it makes a difference)
1 lemon zested (just the zest)  you can save the lemon juice for later.
1 TBSP dried dill (or 3 TBSP fresh)
5 cloves garlic, minced
1/4 tsp ground pepper
1/4 tsp pink Himalayan salt
Bring your butter to room temperature.  Zest your lemon and mince your garlic.  Combine all of your ingredients.
Stir and mash everything together.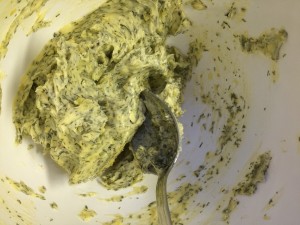 Scrape onto a piece of waxed paper or parchment paper.
Form it back into a block on parchment, seal in a bag, and keep in the refrigerator until ready to use.
Now for the Salmon:
I used a wild caught whole filet. There are many many kinds from farm raised to the cold waters of Alaska.  I always ask for the fattiest version of salmon at the seafood counter.  Just like everything else, the food industry is actually trying to make salmon "low fat" because of our fat phobic society.  I figure the fatty one is the most natural since salmon IS a fatty fish!
Preheat your oven to 425 degrees.
On a cookie sheet sprayed with coconut oil, lay out your filet skin side down.
Sprinkle your salmon with your favorite seasoning.  There are several that I love, but this was a favorite last night: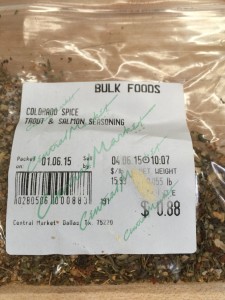 You know how I love my bulk spices!  They are such a bargain, and so many from which to choose!  This one is the Colorado Spice from Central Market, but take a stab at something new!  This is the fun part of grocery shopping!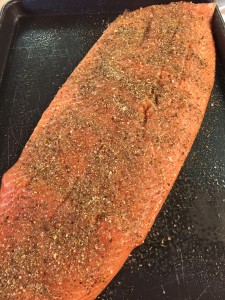 Once you have your fish seasoned, place in a preheated 425 degree oven.  Watch it carefully!  Depending on the size, cook for 10 to 15 minutes until the fish flakes.  I did this one for 12 minutes.  It is always best to ere on the less done side for fish.
I sautéed a box of fresh spinach in butter to go under the salmon while the fish was in the oven, and in under 20 minutes, dinner was served.  Top with your fun new herb butter, and it is just perfect!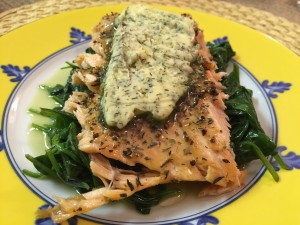 Enjoy!!!