Dress It Up!

We are thinking ahead to fireworks and celebration!  It is hard to believe that July 4th is right around the corner.  The other day I posted the "Refreshing Cukes" recipe which would be a great side dish for any Fourth of July celebration.  By the way, they just got better in the fridge for a few days!  The cucumbers were definitely a hit in our house!
Today, I have another side that is easy because all you need to do is prepare the dressing ahead, pour it in a mason jar, throw it in the ice chest, and you have a great nutritious side wherever your travels may take you!  Even better, you can use this tangy dressing as a dip or on any salad with what you have left over.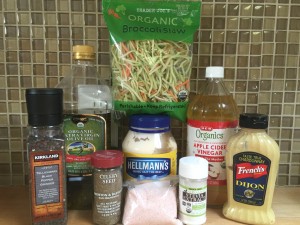 Keto Broccoli Slaw Recipe
2 Tbsp Extra Virgin Olive Oil
1 Cup Mayonnaise (I used Hellman's, but homemade is better)
3 Tbsp Apple Cider Vinegar
1 Heaping Tbsp Dijon Mustarrd
1/8 tsp Trader Joe's Pure Stevia
1 1/2 tsp Celery Seeds
1 tsp Himalayan Salt
1/2 tsp Black Pepper
2 Bags of Trader Joe's Organic Broccoli Slaw (I just use one at a time.)
Directions:
Start by combining your Olive Oil and Mayonnaise.  Then add your Apple Cider Vinegar and Mustard.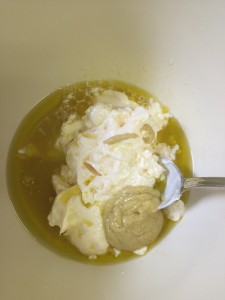 Stir well.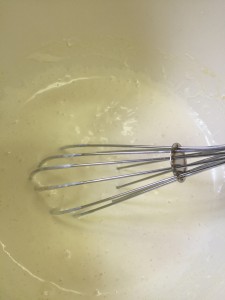 Add your Stevia: This is the best one I've found so far: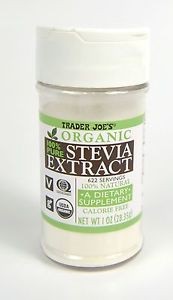 Then add the rest of your ingredients except for the slaw.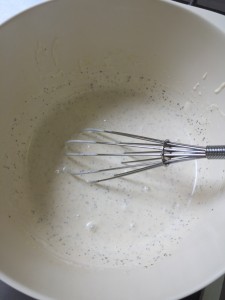 Whisk well, and pour into a mason jar once it is completely combined.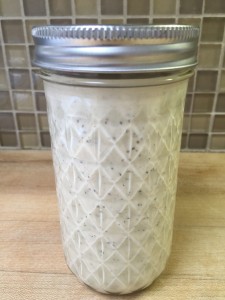 Now it is ready for packing or serving.  Place in the refrigerator until ready to use.  Also, shake well before each use to distribute the celery seeds.
When you are ready, empty the packet of broccoli slaw into a large bowl.  It will make more than you think, so pick a large enough bowl.  Pour about a half cup of dressing over your slaw and mix well.  You can always add more if you like.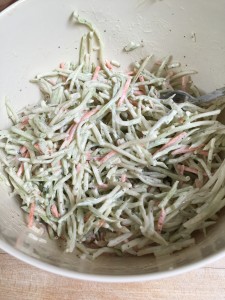 This is excellent served with Bar-B-Que, or served on its own.  Enjoy!