Need a Refreshing Keto "Adult Beverage"?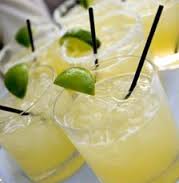 Get ready for this Keto friendly, sugar free, refreshing adult beverage.  This is my go-to after a long summer week with the kids, work, and errands.  It's really nice at the beach too!
Before we start, let me remind you that we advise alcohol in very limited amounts.  Your body will always process the alcohol before it processes your food, so be mindful.
There are options, and I can't say that I prefer one over the other.  The staple ingredients in all three are ice (preferably crushed), fresh lime juice, Stevia, and salt.
Start with your limes.  You need a bunch.  If you can find fresh squeezed lime juice at Central Market or a local farmers market that makes it easier, but I usually squeeze fresh at home.

Pour about a 1/4 cup of lime juice over your crushed ice in your glass, or even better, a shaker.
Now are your choices:  If you want strong, go with Tequila mixed with Topo Chico.
If you prefer a milder spritzer, I really like a summer wine that is low in carbs called Vinho Verde. It is a bubbly Portuguese wine that is very inexpensive and easy to find.  There are two I prefer, but these are popular in the summer so get what you can find.  I like the Casal Garcia and the Santola.  These are refreshing without too much alcohol, and great mixed like a margarita.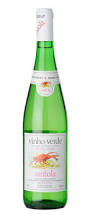 Then, add your little sweet if you like.  You may not need it, but if you want it to be more like a sweet margarita, I like to add a packet of Sweet Leaf Stevia.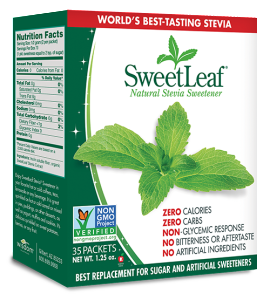 Mix it all together, and you have a great refreshing drink after a long week!  Squeeze a little extra lime and rim your glass with salt.  You have yourself a sugar free margarita.
Side note, since we have been talking about fruit: Limes contain the absolute lowest amount of fructose of any fruit.  It is one of the few I eat (or drink).  They still have natural sugar so use in moderation, but it should not effect your blood sugar too much, if at all.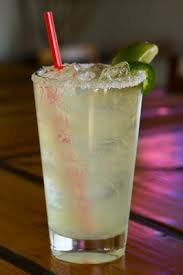 Enjoy, and have a great weekend, all!