Pumpkin and Spice and Everything Nice!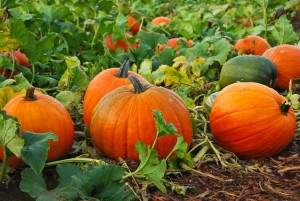 This is the time of year when we hope for cooler weather, and start to crave those fall comfort foods mom used to make!  There is something about pumpkin…everything pumpkin, and the spices that go along with it, that just bring back warm thoughts of autumn and the holidays around the corner.  This recipe is a huge treat for the kiddos.  They beg for them.  Serve these with a side of eggs for breakfast or top with sugar-free whipping cream for dessert.  Delicious!!!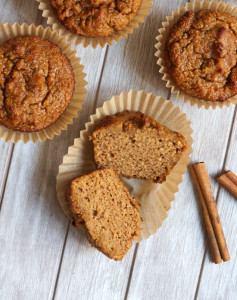 Pumpkin Spice Muffins
1 3/4 cup almond flour
1/4 cup coconut flour
1 1/2 tsp baking soda
2 tsp cinnamon
3/4 tsp nutmeg
1/4 tsp ground ginger
1/4 tsp cardamom
1/4 tsp cloves
1/2 tsp sea salt
1 cup canned pumpkin
1/2 cup Swerve granular
3 large eggs
4 Tbsp melted butter
1 tsp vanilla
1 Tbsp cream
Directions:
Preheat oven to 350 degrees.
Line muffin pan with baking cups:
Mix together your flours, baking soda, spices, and salt.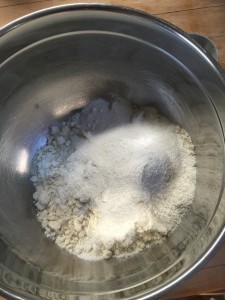 Combine your wet ingredients in a mixer (hand held or stand).  Once combined, add your dry ingredients and mix well.
Using a spoon, fill each muffin cup 3/4 full.  The batter is thick so try to smooth out the top.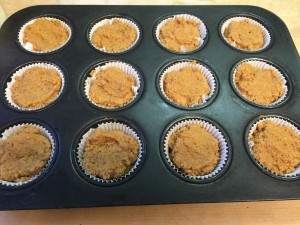 Bake for 25 minutes until a toothpick comes out clean.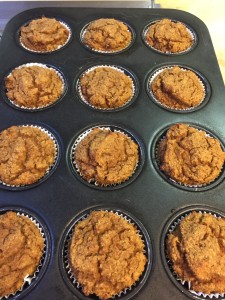 Enjoy!