Make a Pie and Eat it too!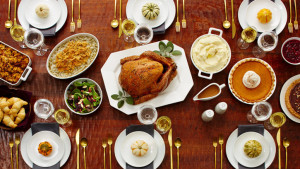 We are on the countdown to Thanksgiving!
Wow!  I don't know about you, but it really snuck up on me this year.
The Thanksgiving menu is not too tough on Ketoers for the most part.  We can have turkey, brussel sprouts, swap the potatoes for cauliflower mashed potatoes, and the list goes on.  What to do about dessert though?
I have great news!  I have perfected the Keto Pumpkin Pie!  It is as simple as following the Libby's recipe on the back of the pumpkin can.  My grandmother (who was a wonderful cook) always said to go with the recipe on the back of the can.  Why mess with a good thing that professionals have spent endless hours perfecting?
I stick with my basic almond flour and butter crust, and it is Keto perfection for a Thanksgiving treat!  Make it even better with Keto whipped cream!  Yum!!!!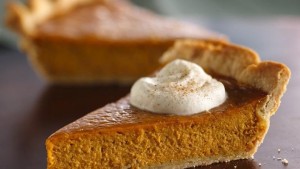 Keto Pumpkin Pie
Crust: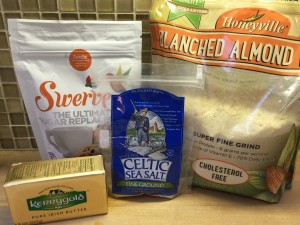 1 1/2 cups almond flour
3 TBSP melted butter
3 TBSP Swerve Granular
1/4 tsp salt
Melt the butter in a glass pie pan in the microwave.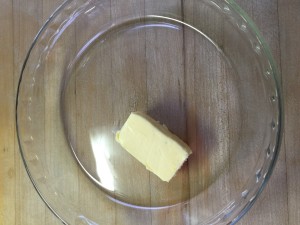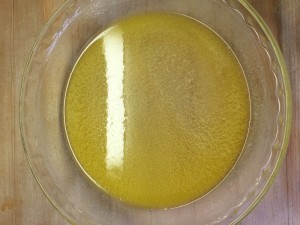 Combine all your dry ingredients in a bowl and then add to the butter.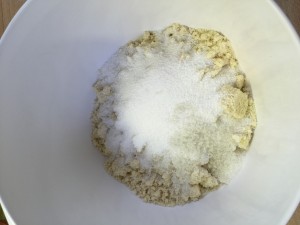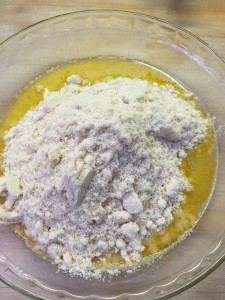 Mix with your hands directly in the pie dish forming a crust up the sides.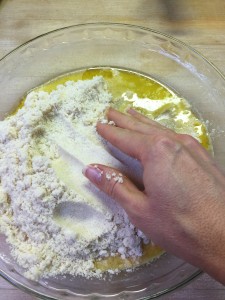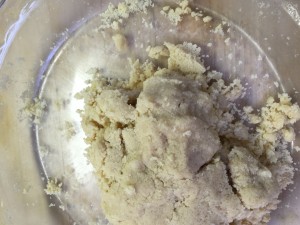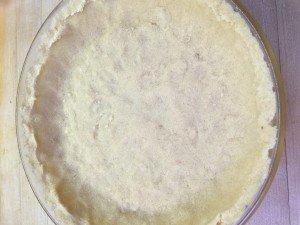 Place in a preheated 350 degree oven for 8 minutes.  Remove and set aside.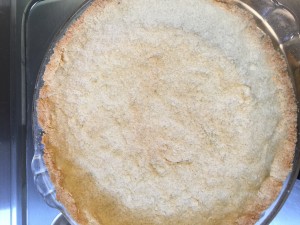 Now for a Modified Libby's Pie Filling: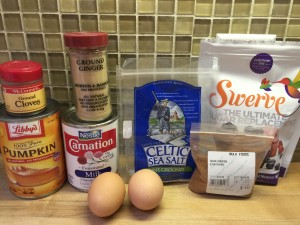 1 Cup Swerve granular
1/2 tsp salt
1 tsp cinnamon
1/2 tsp ground ginger
1/4 tsp ground cloves
2 large eggs
1 can (15 oz) Libby's 100% Pure Pumpkin
1 can (12 fl oz) Carnation Evaporated Milk
Mix your Swerve and spices in a small bowl.
In a separate bowl, beat your eggs.  Then add your pumpkin and mix well.
Finally add your dry ingredients while whisking and then add your evaporated milk.
Once all your ingredients are combined well, add to your pie shell.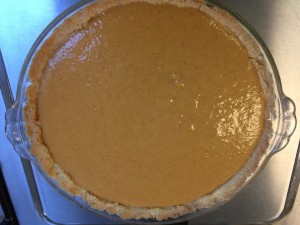 Bake at 425 degrees for 15 minutes.  Reduce temperature to 350 degrees and continue baking for 40 to 50 minutes.
Let cool for a few hours before serving or chilling.
Top with whipped cream, and serve warm or cold.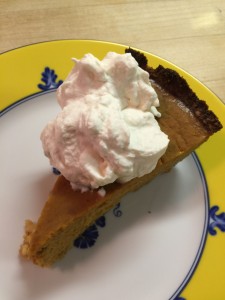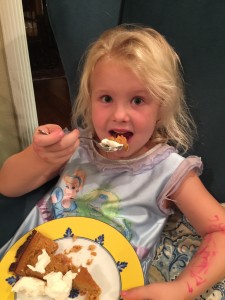 She gobbled this huge piece down in no time!  It was delicious!
Enjoy!