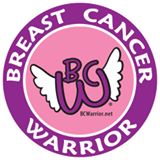 What a difference a week can make!
Last Wednesday, we received a phone call at dinner telling us that we needed to get Erin and Charlie's daughter, Elise, from the neighbor.  Charlie had to call EMS because Erin had a seizure after a completely normal day at work.
Imagine, waking up to a regular schedule, getting ready for work, dropping the kids at school, working all day, returning home thinking about dinner, and boom, your world is black.  This is what happened to Erin last week.  A normal day, and then she awakened in the Emergency Room with no memory of how she arrived there.
As family descended, the discussion centered on a panic attack, because she had experienced a few over the past three months, or so we thought.  In fact, as Erin and I worked on the conception of The Sweet Life Sugar Free the very first night, I witnessed her first "attack."  Her hands were shaking as she tried to type, and she got flustered.  We took a break and discussed her day. She had experienced a hectic day at work and was not able to drink her water, take her supplements, or eat anything substantial.  She drank two bottles of water and took some magnesium and potassium.  She was obviously dehydrated, and possibly excited and nervous about starting our new venture.  After a few minutes she felt better, and we got back to work as our girls played "Princess" in the adjacent room.  Later that evening, as she was leaving the house, she came to get me because she couldn't buckle Elise into her carseat or get her keys into the ignition of her car.  She said she just "couldn't get her hands to do what she was telling them to do".  I gave her yet more water, and she and Elise stayed for the night.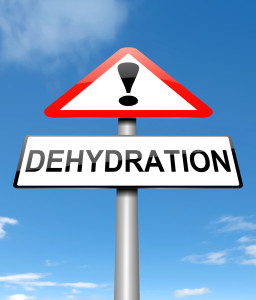 The next day, Erin was better and carried on as normal.
About a month ago, she called me from home early in the afternoon, and told me she had the same experience at work and had to leave because she couldn't type.  "My hands just aren't working," she said.  This time she chalked it up to too much coffee and being nervous about her upcoming PET scan.  Again, she slept and felt better the next day.
She was certain that both of these "panic attacks" centered around her anxiousness about her PET Scan on May 13, 2015, dehydration, lack of nutrients, and too much coffee.  Makes sense, right?
I reread her post yesterday from May 15th, which discussed her clear PET scan, and how she was thanking Cancer for helping her have courage and appreciate the little things in life.  She was so relieved when the scan came out clear just one short month ago.  She closed her post by telling Cancer, "You are not welcome back!"
Fast forward to last Wednesday evening.  I had Elise (Erin and Charlie's daughter) and my kids at home, and my husband, Chip, returned from the hospital at 11:30 pm after sitting with Erin's husband, and his cousin, Charlie.  Erin was awake, and they were awaiting the results from the CT Scan.  As soon as Chip walked into the bedroom, he received a phone call from his aunt in Denver that he needed to return to the hospital immediately…the CT results did not look good.  There were two spots.  I sat straight up in bed, and all I could think was, "No!"  She had a panic attack, right?  And, it certainly couldn't be Cancer because she just received an "All Clear" on May 13th!  That was less than one month ago!  She was doing everything right!  There was no way – the radiologist had to be wrong!
I got updates throughout the night without much information.  As with many diseases, the waiting is horrible, terrible, endless.  No one tells you anything.  (Doctors, take note!) Chip returned home again about 6:30 am with no more information, other than Erin was scheduled to be transported to a different hospital.  They had been waiting for hours for the transport so she could get an MRI which would show more detail in the brain.  The hope was that the CT was showing something insignificant.  She was to be observed by her oncologist and an awaiting Neurosurgeon.  Everyone was just waiting, in holding mode, as if the clock remained still.  Finally, she was transported about 8:30 am, on Thursday morning and taken to the MRI.  Then, more waiting.  At this point, more family members were on planes making their way to Texas.
In the meantime, Erin's oncologist arrived and had taken a look at the CT scan.  She told Erin and Charlie that it appeared the Cancer from the breast had taken root in the brain.  Basically, Breast Cancer in the brain.  I know what you are thinking…what about the clear PET scan?  I hope you are as outraged as the rest of us were.  The response was, "Insurance only covers a scan from the neck down."  I was stunned!  Are you kidding me?  They were told that day, for the first time by Erin's oncologist, that 1 in 10 Breast Cancer patients with HER2 breast cancer, develop tumors in the brain!  (Click here for more information on HER2.)  Yet, they don't scan for this?  It is absurd!  It was disturbing to all of us there that not only do they not scan the brain, but that Erin was never told to watch for symptoms or told that this was a possibility.  All of these "panic attacks" she was having were small seizures caused by the tumors!  Outrage, contempt, and anger seized every muscle and nerve in my body!  No mention, no warning, no prevention – is that really what we call healthcare?
We also all learned that the tumors have more than likely been in her brain this whole time.  Since the beginning of the story!  I did not know that the particles in the chemotherapy cannot travel up the brain stem, therefore, leaving the brain as a free for all.  The rest of her body is completely clean, and looks great, according to all the doctors.  Seeing that the tumors in the brain are breast cancer tumors, they had to get there before she started chemotherapy almost two years ago since the rest of her body is cancer free.  They were trapped in the brain without a chance of being eliminated by the chemotherapy and treatments she was receiving for the rest of her body!
Later in the day, the neurosurgeon entered the room and gave Erin the news that, yes, there were definitely two tumors in the brain, and there was an additional one near the brain stem for a total of three.  She was scheduled for brain surgery the next morning at 10:30 am.  Not much time to think, which was good for Erin, and probably everyone in the room for that matter!  He was going to be able to remove the two higher tumors, but would have to do radiation for the third because it was too close to the brain stem.  It is by the grace of God, and the advantage of a Ketogenic diet, that the tumors did not raise their evil heads until two years later, spread, or cause more havoc.  Erin is still a believer!  She was able to recover from her earlier surgeries before she had to do this one!  This VERY big one!  Whew, this was a lot to swallow! More Cancer and Brain Surgery in less than 24 hours!  We all thought she was fine!
Friday roles around, and thanks to many prayers, and an excellent neurosurgeon, nurses and staff, "the surgery could not have gone more smoothly," according to the surgeon!  Praises for everyone in that operating room, all of her caregivers, and more than anything, the strength of our amazing warrior, Erin!  She is amazing!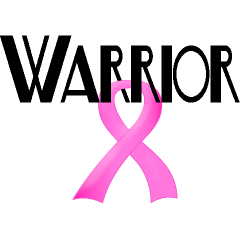 The day after surgery, she was up walking, and ready to go home.  A little impatient, maybe, but strong as an ox!  She was not waiting or relying on anyone!  In fact, she said to me, "I just really don't like asking others to do things for me!"  Really?!?!  She had just come out of brain surgery!  We are all still in awe at her strength and determination.  It is going to take an army to get her to sit still and recuperate.  She was able to come home yesterday, and already talking about paint colors, as she stared from her chair to her fireplace.  "Goodness!" was all I could say and smile.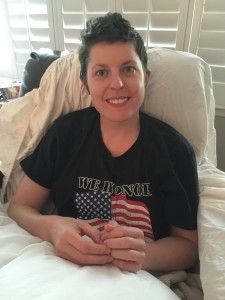 My what a difference a week makes, and what a week it has been for my dear friend!  She is not just a fighter, but a warrior.  She is not just a patient, but a wife, a mother, a daughter, a sister, a friend, and a mighty encourager for those suffering through cancer, those that have fought the same battle, and those that may in the future.  If only the insurance companies could see through the patient to the person.
Erin stands without fear and encourages the rest of us!  May this be an encouragement to everyone that the battle carries on, and Erin will fight not only for herself, but for all the others out there as well!  Be strong you amazing woman!  You will win this battle, if only by your own will and determination!  I have no doubt, and I love you dearly!  You ARE an amazing warrior!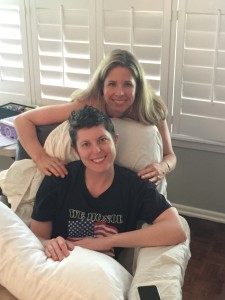 And yes, this is Erin yesterday – after brain surgery just four day earlier!  Amazing!!!