Yep!  You can eat something other than eggs for breakfast!
How about some buttermilk pancakes, for instance?
I know, how is it possible?  Well, when you have three kids begging you for something other than eggs for the 21st day in a row, you get creative!
I searched last Saturday for a recipe to make everyone happy.  I could not find any recipes that suited our family, so I whipped up something very special!  Most of the Paleo or Keto pancake recipes are either flavored or only make a single serving in a skillet.  I wasn't about to make a recipe 5 times to feed all of us, and they wanted plain old pancakes like Mom used to make.
How did they turn out?  Fabulous!  The children told me that they actually liked them better than the ones I used to make, and I have to admit, they were pretty darned good.
With the long weekend coming up, I thought this an apropos time to hopefully make some other children (or adults) very happy on a relaxing weekend.
Your Ingredients: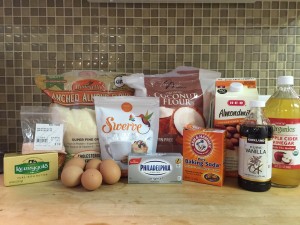 We have added several of our staple ingredients to our Amazon store, so you can click on the item and have it delivered to your door if you don't already have it in your pantry.
Buttermilk Pancakes
Yield: 16 (Very Filling) Pancakes
1/2 Cup Coconut Flour
1/2 Cup Almond Flour
5 eggs
2/3 Cup Almond or Coconut Milk mixed with 3/4 tsp Apple Cider Vinegar
1 tsp Vanilla
1/2 tsp Baking Soda
1/4 Cup Swerve Granular
4 Tbsp Butter or Coconut Oil (Melted)
1/4 tsp Sea Salt
4 oz Cream Cheese (Softened)
Directions:
Preheat your griddle to 375 degrees.
1.  Combine your dry ingredients in a large mixing bowl: flours, soda, salt and Swerve.
2.  Add your eggs, one at a time, and mix together to form a thick batter: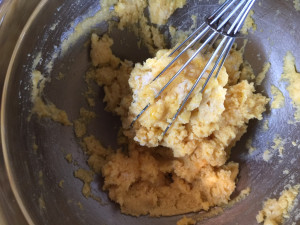 3.  Mix your Almond or Coconut Milk together with your Apple Cider Vinegar: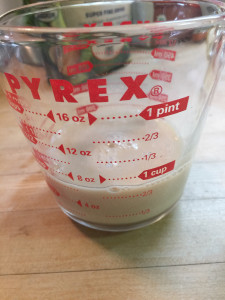 4.  Pour this into your flour and egg mixture and mix.

5.  Add your remaining ingredients, and mix well with a hand mixer.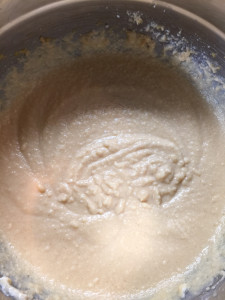 6. I usually do not have to grease my griddle, but if you prefer to do so, you can use this.
7. I used a 1/4 cup measuring cup to spoon my batter evenly onto the griddle.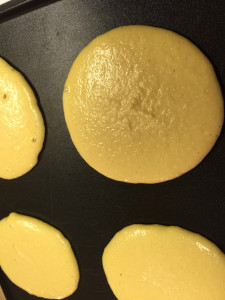 8. Just like regular pancakes, when they start to bubble, flip them over.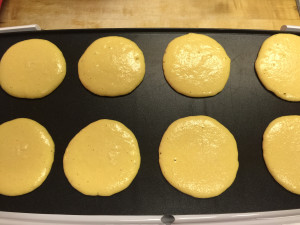 9. They should be a nice golden brown color when they are ready to eat!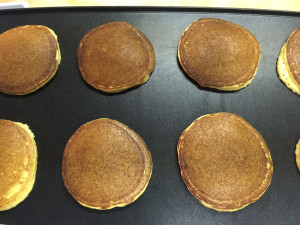 10. I just ate mine with butter, and they were plenty sweet with the added Swerve.  I will allow my children to eat a dab of honey, or pure maple syrup.  A better alternative is an all-natural sugar free syrup that you can buy here.
11. Enjoy!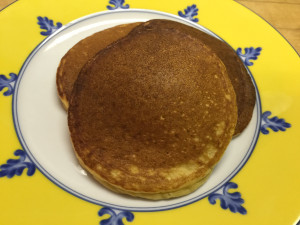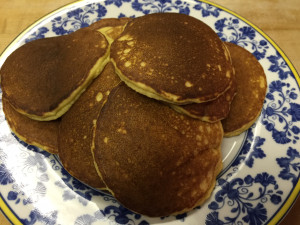 Just to give you an idea on portion, we each had three pancakes, and were stuffed!  With the coconut flour and eggs, they are very filling!  One batch fed 5 very hungry people!