This is one of Erin's recipes that I love.  She does many of her recipes by feel and look, but I did my best to measure most of these simple ingredients.  I literally did these yesterday, and thought, why not make my post on this now?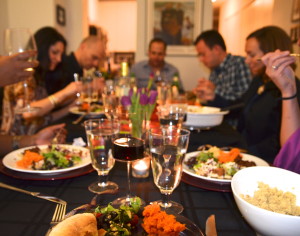 We had a dinner party last night, for which I was assigned an appetizer.  Sometimes, when dining with many, it is hard to please everyone with a Keto dish, which is why I usually sign up for an appetizer or a salad.   You can do a lot of Keto appetizers such as guacamole, hot artichoke dip, spinach dip, stuffed mushrooms, different kinds of poppers, etc.  There are many!
Yesterday ended up being busier than expected, and I had all of these ingredients on hand, so I went for the mushrooms.  They are always devoured in minutes, and really only take a few minutes to make as long as you soften your cream cheese first.  After you make them once, you won't even need the recipe!
Sausage and Cheese Stuffed Mushroom Appetizer
Your portions will change based on the amount of mushrooms you want to stuff.  I did one large package of mushrooms from Costco.
Ingredients:
Large package of mushrooms, washed and stems removed
2 8 oz packages of cream cheese
2 packages of ITALIAN sausage (I did one mild and one hot) removed from casings (There were 5 links per package, and I had a ton left over.  I used about 2 cups of the crumbled sausage and saved the rest for breakfast in our eggs.)  Use as much as you like though.
2 cups sharp cheddar cheese
Kerrygold for baking
That is it folks!
Directions:
Remove casings from your sausage and brown on medium heat for 10 to 15 minutes until crumbled.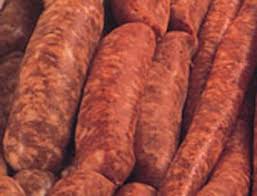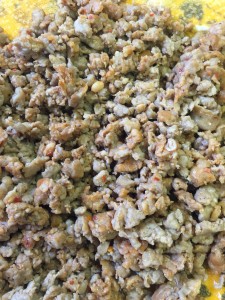 Place cream cheese in a medium mixing bowl (hopefully in advance to soften)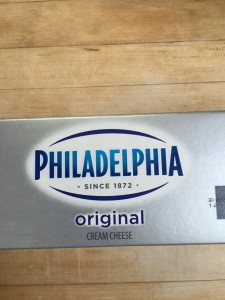 Add sausage and combine with cream cheese.
Add Cheddar and mix until evenly distributed.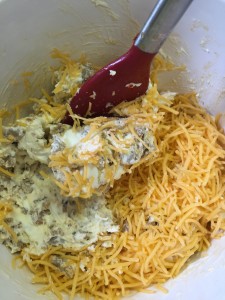 Take your mushrooms, from which you have removed the stem, washed and dried.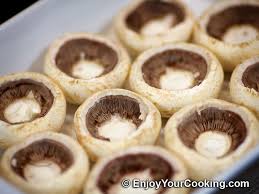 Using a teaspoon, fill the caps of the mushrooms until there is a heaping amount.  Place in a 9 x 13 baking dish.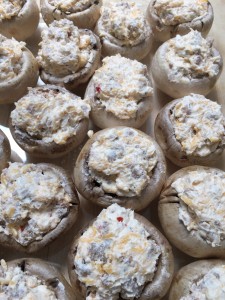 Put a few slices of Kerrygold around the perimeter of the mushrooms as well as the middle. You want it to melt for a nice non-stick surface that gives a wonderful flavor.
Bake at 400 degrees for 20 minutes or until golden brown.  Plate and serve!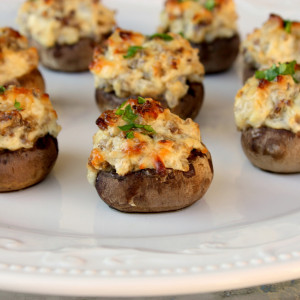 Make sure you serve these with a napkin.  They are so delicious, you may find yourself drooling!