This is an example of a savory Fat Bomb and a prime example of my ability to arrange foods. This will not be the last time I say this, Cindy is the chef. 🙂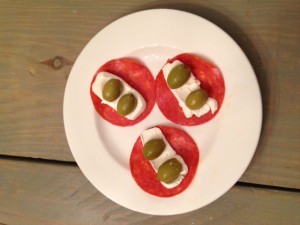 Super Simple and Super filling All Natural Pepperoni, Cream Cheese, and olive.
The pepperoni's are giant! This was not a one bite snack.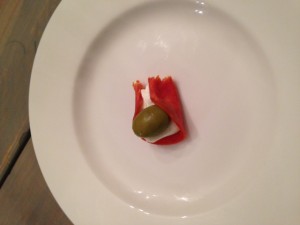 Fat Bombs are basically little bites and pick me ups when you may need a little extra fat in your life. These can be so nice when you are trying to get a million things done and just need a little bit as you are running out the door or are planning on eating a large dinner and just want something small to tie you over after breakfast.
Fat bombs are also great for people transitioning off of a high carb diet where they may have been used to the "5 meals a day" plan or just used to "grazing."
There are tons of variations of fat bombs and they can be savory and sweet.
We realize we haven't posted much sweet stuff but we will!
-Erin