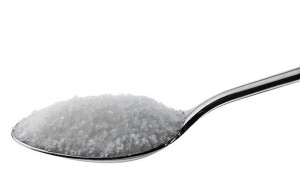 We know sugar is BAD!  The sad truth is that many "No Calorie Sweeteners" are also bad. The choices are plentiful!  The health consequences of these are also plentiful!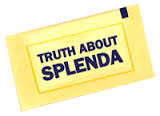 My first choice of sweetener when we decided to go Keto was Splenda (Larger name is Sucralose.) because that was my husband's sweetener of choice, and you could bake with it in equal amounts.  Then…I heard the story about how Sucralose was invented.  It was invented by a group of chemists looking for a new formula for pesticide.  Yes, I said pesticide!  When you eat Splenda or other versions of Sucralose you are eating the mistake of chemists looking for a new improved pesticide.  When Chemist A said to Chemist B, "Have you tested it?", Chemist B responded, "It tastes sweet!" Obviously mishearing, taste for test, Chemist A was horrified that B actually put this poison in his mouth.  But, the formula for a new product began at this point.  Let's see when you put that stuff to your lips again.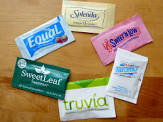 There are many other choices…We are all familiar with the blue stuff, the pink stuff, and the list goes on.  Then you have honey, agave, and maple syrup.  Granted, these are natural sweeteners, but have an effect on blood sugar.  Honey, agave and maple syrup can all have a dramatic effect on your blood sugar, and leave you craving for more.  Honey?  I know, but just like everything else, it has become highly processed, and basically "all the good stuff" has been removed.  The only exception I would find, would be a good local source that you know has quality honey from the area in which you live.  I still would not eat it, but I would use it to sweeten things such as grass-fed plain yogurt and other quality foods for my children.  If you can find good LOCAL honey, it is great for allergy resistance for your children in very small amounts – I emphasize SMALL.  Please use with caution because it still will spike blood sugar.  If you are trying to lose weight or have insulin resistance at all (which over 70% of our adult population does) stay away and stick to the others mentioned next.  To read more about the worst and best sweetener, check out this article, The 4 Best and 3 Worst Sweeteners to Have in Your Kitchen, written by Dr. Mercola.
Natural sweeteners that do not have an impact on blood sugar are Swerve, Stevia, and Chicory Root, and every once in a while, Xylitol for certain foods (be careful with Xylitol – toxic for pets).  These are the ones that we choose to use.  You can purchase Swerve at Whole Foods, Sprouts, or in our Amazon store, here.  There are many different forms of Stevia on the market.  Be careful, and READ your labels.  I have found all sorts of added ingredients.  This is the Chicory Root powder sold by Chocoperfection: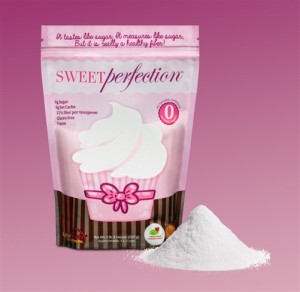 This is granular swerve, good used on anything that is NOT cold, such as coffee or baked goods.  Choose the purple confectioners for cold items, such as puddings or custards.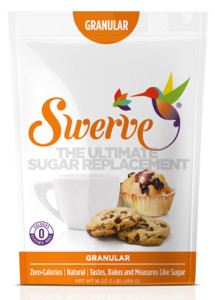 We do all need to try to be as sugar free as possible for so many health reasons.  The problem is, any time there is a good thing, the food industry can take it and make it BAD!  Take for instance, Stevia.  Stevia is a great product, used for centuries in South America.  It is all natural, has a low glycemic index, and a little goes a long way. The food industry in America saw that this was an up and coming sweetener, and has come along and ruined it in many ways.  For example, Pure Stevia used to be the only thing you could buy.  Now you have huge food and beverage companies coming into the market, and adding other ingredients, such as sugar (yes, sugar) maltodextrin, and a variety of other ingredients we do not want inside our bodies.  My point of this post is to tell you to be careful when choosing sweeteners and reading labels.  We need to cut down on the "sweet" period!  That is, teach our tongues not to crave the sweet.  If you do need a little sweet every once in a while, choose carefully by doing your research, and reading your labels.  Do not go by what you see on the front of a box!  At the moment, I buy the Sweet Leaf packets: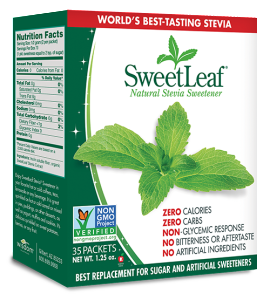 And Stevia Drops which come in a variety of flavors and you can purchase at Whole Foods, Sprouts, or our Amazon store here: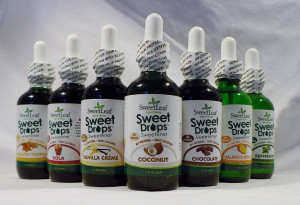 Sometimes as a treat, I use these drops to sweeten plain unsweetened almond milk for the children.  When I use the chocolate drops, it magically turns into a chocolate milkshake!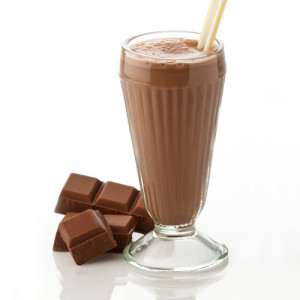 Stevia measures VERY VERY differently than any of these other sweeteners which more or less can be measured cup for cup just like sugar.  This website is a great resource for conversions if you have any questions.  Just click here for a conversion chart!  This works for PURE Stevia only.
I ordered a "Pure Stevia" off of Amazon last week, and was livid when I received it to find that the "other ingredient" was Malodextrin which has one of the highest glycemic index values out there.  It is BAD stuff! Needless to say, it is going back, and I will continue to do my research to find an actual PURE stevia with no other added ingredients.  It is becoming harder and harder to do this.  The one place I have been able to find actual pure, organic, non-GMO stevia for baking is Trader Joe's.  While there, pick up some coconut cream, ghee, nuts of many varieties, and some Creme Fraiche!  Yum!!!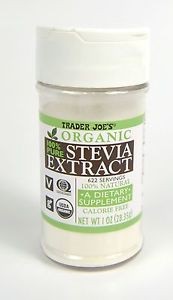 So the take away of this article is to READ, READ, READ you labels!  There are new brands of Stevia, especially, coming to the market daily because it is a HOT item.  To make them better, companies are making these sweeteners worse for us.  Take care and sweeten carefully!