Erin and I were able to take part in a fun party that a friend of mine hosted for about 20 friends.  She hired us to come in and talk about the benefits of Keto, the difference it has made in our lives, and how we cook.  After our talk, we prepared a complete Keto meal for the whole group.  It was a lively discussion filled with great questions and some new foods for most.  I always wait for the reaction after dessert.  It amazes people that we can make such decadent desserts without sugar.  One of the desserts we made was a rich chocolate tart that I have slightly modified from the brilliant Dr. William Davis' book, Wheat Belly 30-Minute (Or Less) Cookbook.  If you don't already have it, we do recommend it, and it is available for purchase in our Amazon store.
I made two tarts, one primarily the way it is in the cookbook with a coconut crust.  In my opinion, the natural taste and texture of the coconut helps cut the bitterness of the dark unsweetened chocolate for a perfectly balanced dessert that is very satisfying.  The coconut also provides a nice sturdy crust for the dense chocolate.  I do understand that there are some that really don't like the texture of coconut.  For those individuals, I made a regular almond flour crust.  Just know that you can always change out your crust in any recipe.
Rich Coconut – Chocolate Tart
Preheat oven to 350 degrees and grease a 9 inch pie plate.
Gather your ingredients: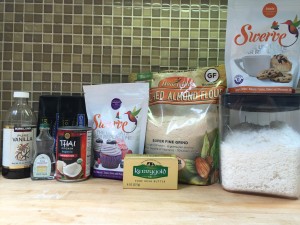 Crust:
2 cups unsweetened coconut
3 Tbsp almond flour
3 Tbsp Swerve granular
3 Tbsp melted butter
Combine all of the above ingredients.  I use my hands to combine and then press into your greased pie plate.
Bake at 350 degrees for 10 minutes.
Let it cool while you prepare your filling.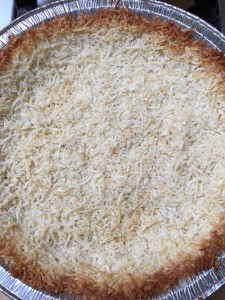 Filling:
14 ounces of canned full-fat organic coconut milk
8 ounces of 100% Cocoa (Unsweetened) Chocolate
1 tsp of vanilla extract OR 1/2 tsp vanilla extract and 1/4 tsp almond extract
1/2 cup Swerve Confectioners
In a saucepan, over medium heat, heat the coconut milk just until bubble form.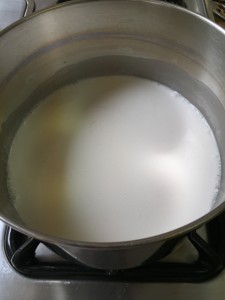 Add the chocolate that you have chopped to the pan.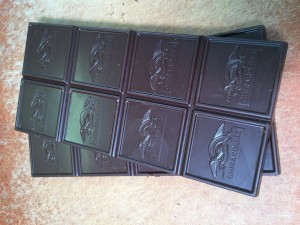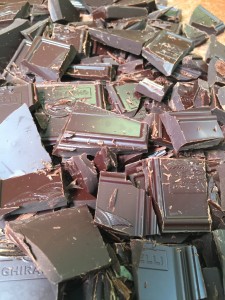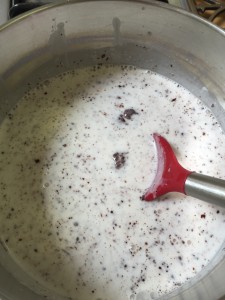 It will look like the above until it begins to melt, and then it will look beautiful.  Once melted, remove from the heat and add the Swerve and Vanilla or other extracts.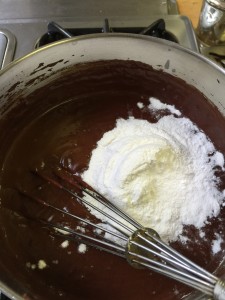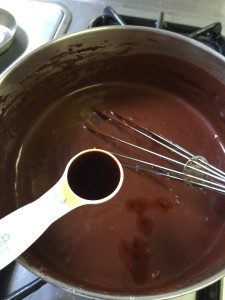 Whisk all your ingredients together and then pour in your crust of choice.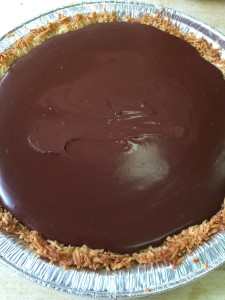 Place your pie in the refrigerator for at least 2 hours.  You can do it overnight which is great when preparing for a party or event.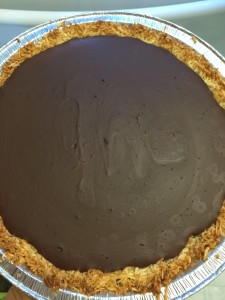 This is your finished product!  To add even more to the richness, add a dollop of whipped cream to the top and you are really set!  Cut with a sharp knife and enjoy.