Family gatherings are so fun, and a great way to pick up new recipes.  At every family event over at Erin's house her mother would bring these amazing olives.  I finally asked for the recipe and have made them several times now.  Her mom gave us permission to use this recipe in our catalog of many.  They are a great Keto/Paleo appetizer or snack.  Everyone is always looking for snack ideas, and this is a great one you can leave out on the counter after school if you have olive eaters in the house!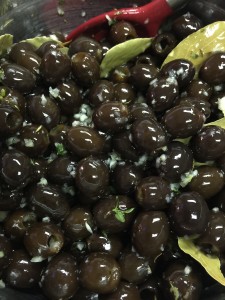 Marinated Olives
2 cans medium to large (not jumbo) black, green, or a mixture of olives (Drained)
2 tsp red wine vinegar
1/2 cup extra-virgin olive oil
8 cloves garlic, minced
2 tsp fresh thyme or 1 tsp dried
4 bay leaves
Directions:
Mix together your oil and vinegar.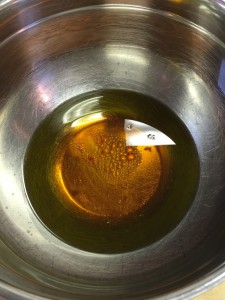 Mince or chop your garlic and thyme.  I really prefer the fresh thyme on these.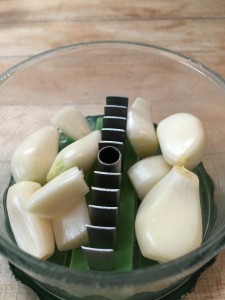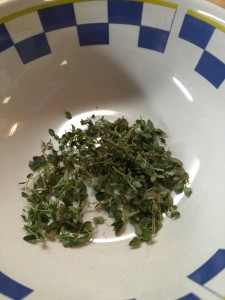 Add all your spices to your oil mixture and combine well.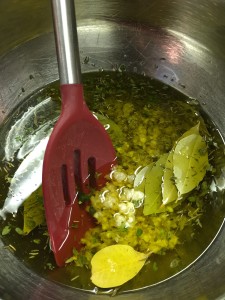 Drain and add your cans of olives.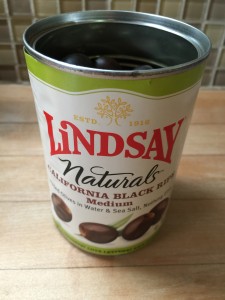 These are beautiful and yummy to serve.  The garlic gives them a nice kick.  Bring them to room temperature before serving.  You can also invert the jar occasionally to let the spices cover all the olives.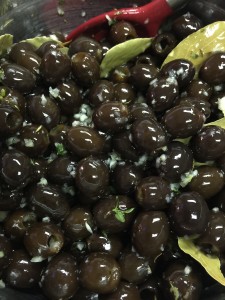 We store these in a mason jar for a couple of weeks in the fridge if they last that long.