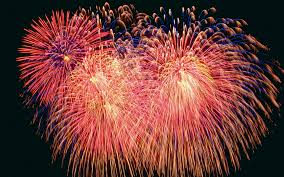 It's real, and it's Keto!  How can you have a July Fourth celebration without potato salad?  We have found a way, and it involves one of our favorite Keto veggies.
Have you guessed already?  It's the one that makes rice, mashers, tater tots, and pizza crust.  The incredible, invincible, and transformative cauliflower!  The chameleon of all veggies!  I always have a head of cauliflower in the fridge because it can do just about anything for a meal!  I was wondering if I could slide this past my crew, and it worked like a charm.  You can pretty much use your favorite potato salad recipe by substituting cauliflower for your potatoes.  We prefer a creamy mustard type dressing with a little sweetness. I know some like mayo only, and others like a tart mustard, so take it where you like it.  So many options!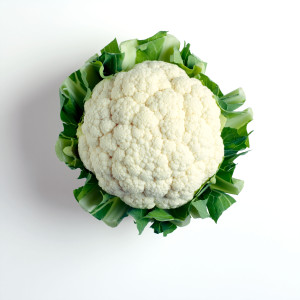 I still had a few of the refreshing cukes in the fridge, so I thought I would give them a try for the touch of sweet.  Worked like a charm.  So if you are planning on making the cucumbers for your July Fourth celebration, save a few extra to throw into your "potatoes".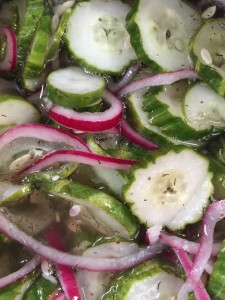 So here is the recipe along with a few variations for your upcoming weekend:
Keto Potato Salad
1 medium to large head of cauliflower
1 cup of diced celery
1/2 cup diced red onion
1/3 cup diced Refreshing Cukes + 5 Tbsp of the "Pickle Juice"
3/4 cup mayonnaise
1/3 cup dijon mustard
1 tsp Himalayan salt
1 tsp black pepper
Dash of paprika
Other Options:
Vinegar for tartness
Boiled Egg (2-3)
Black Olives
Dill Pickles with pickle juice if you don't have the Cukes, but like the pickle idea.
Lemon juice
Chives
Directions:
Chop your cauliflower into bite size pieces like you would eat your potatoes.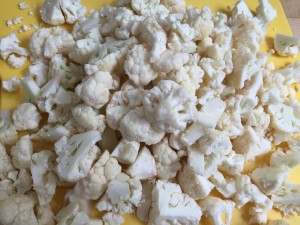 Boil a large pot of water.  Once it comes to a rolling boil, lower the heat to medium and simmer your cauliflower for about 5 to 6 minutes.  Carefully pierce with a fork to check for tenderness.  This is the hardest part…you want it soft enough to mimic the potatoes, but you don't want it to get mushy once you start mixing your ingredients together.  Once you have it to the correct tenderness, strain in a large colander.  Let it drain and then return to the pot.  If you are worried about the tenderness, (the texture is super important for this recipe) boil them until they are perfect and then immediately submerge in an ice cold water bath to stop the cooking.  Then strain in the colander.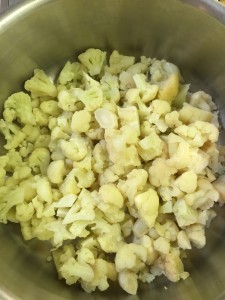 Add your chopped celery, onion, and cucumber or pickles (along with any other solids you choose to add.)  Toss to combine.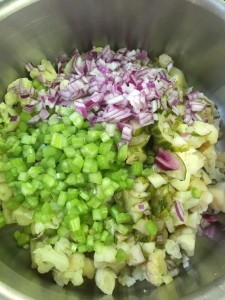 Now add your mayonnaise, mustard and spices, except for the paprika.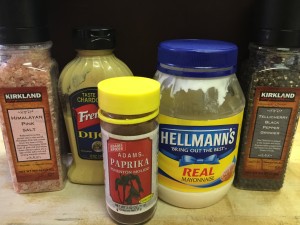 Mix everything together.  You can taste at this point to see if it needs anything, but remember, the flavors will meld in the refrigerator a little more.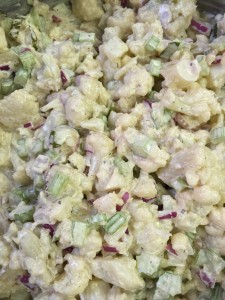 Refrigerate for a few hours.  When you place it in a serving bowl, sprinkle with a little paprika for color and enjoy with your firecrackers!