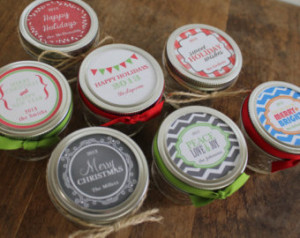 We are still going along with the theme of Christmas gifting!
My mother always told me, "It is better to give than to receive," and I truly believe that giving someone a gift from the heart is a tremendous blessing!  It really is better to give!
My problem…What to give when you don't give sugar or bake?
Since I was a small child, I baked with my mother, and then more recently on my own and with my own children.  It is a Christmas tradition.  I have given homemade cookies as gifts for as long as I can remember.   This will be the first year that I do not hand out over 35 dozen iced sugar cookies for Christmas, and I am already hearing about it!  I am known as the "Cookie Lady", "the friend that gives us the green trees" and am often told, "My (fill in the blank) looks forward to your cookies all year long."  So, for those of you expecting cookies from me, I apologize in advance.  I just felt it was hypocritical to deliver something that I know is harmful to your body.  I am on track for a healthier gift this year.
Erin talked about things to give that are not necessarily edible.  I want to talk about things that can be delivered in a mason jar.  Why mason jars?  First, they are practical, stay fresh, and reusable. Second, they can be dressed up with cute ribbons, bows, stickers, you name it – go for it on the creativity!  That is, at least, half the fun.  Lastly, the options are endless!  We have posted many recipes that you can use in a mason jar that I will link you to below. Have fun trying out some new fun recipes that you can give to others to enjoy.
So go get your mason jars, and get ready to get creative!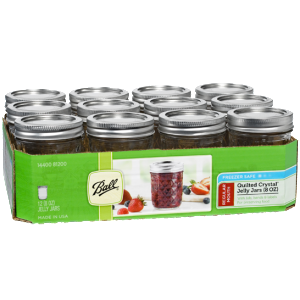 I have loaded up on tomatoes, Serrano peppers, cilantro, garlic and onion for some red hot Texas salsa.  This will be my main gift for teachers, helpers and neighborhood friends this year.  You can find the salsa recipe here.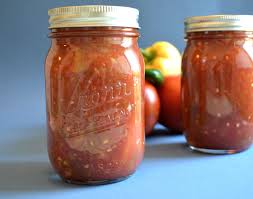 Another great one is the Refreshing Cukes!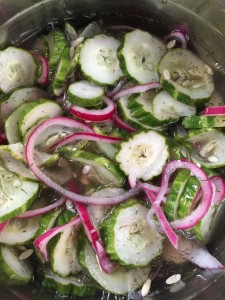 They look gorgeous in a mason jar!
Another favorite is some Sugar Free Bar-B-Que Sauce!  Yum!!!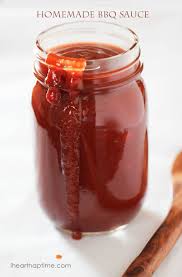 Or how about a homemade salad dressing or Ranch Dip?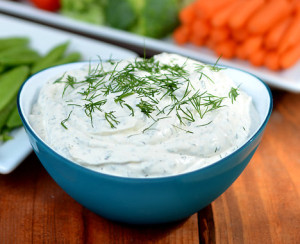 One of Erin's family favorites is the Marinated Black Olives.  They were amazing and gorgeous in a mason jar!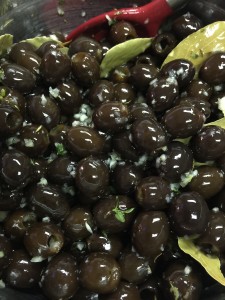 Of course you always have mixed nuts or some kind of nut medley.  You can always season a roast your nuts as well.  There are some fabulous recipes out there for roasted nuts.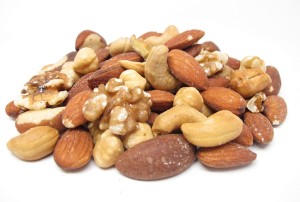 You can also season up some cream cheese or pimento cheese and place it in the mason jar.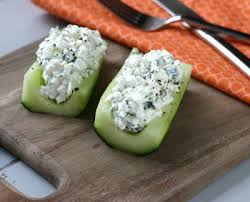 Last, but not least, is a touch of sweet!  We can't leave out the fat bombs!
These are so delicious, it is hard to just eat one.  Best of all, you can tailor these to your needs based on what you or your friends like.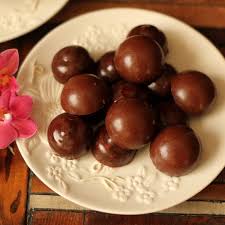 There really is no going wrong.  Who ever receives your gift will certainly love it, and you will know it is healthy as well.  Enjoy the holiday season filled with miracles, joy, love, and best of all, giving from the heart.  Rejoice in this season of wonderment!