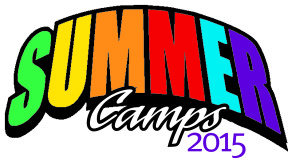 Last Sunday I sent my two oldest children off to camp in another state.  They were super excited about their time at camp except for one thing…the food!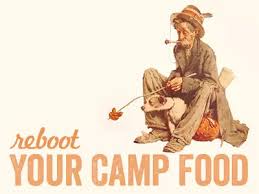 It is kind of funny that this was somewhat upsetting to them considering other children look forward to the pancakes at breakfast, chicken fried steak, and the candy store.  Other children that go to this camp rave about the food, but mine, of course, were anxious.  I have to admit, it makes me a little anxious too, but so proud of them at the same time for knowing that they understand the foods that fuel their bodies best.  If you read my post recently about my children refusing the almond flour muffins it makes sense.
My oldest is definitely Keto-adapted.  The other two have a way to go, but my middle child would be closer if not given outside choices.  As parents, it is virtually impossible to keep our children healthy at all times.  Erin and I have a 90/10 rule.  If you are sugar-free and Keto-adapted 90% of the time, forgive yourself for the other 10%.  Many times it can't be helped if you are away from home also.  If my children are 75%/25%, I am happy.  I can't control everything that happens at birthday parties, grandparent's homes, and eating out with friends, nor do I try.  Don't get me wrong, I am a bit of a control freak, but I know a bad ending when I see it coming!  The last thing we want to create is the forbidden fruit syndrome.  They need to experience the difference in how food makes them feel to make them WANT to eat healthy.  This takes time, just as it does for us. My goodness, it took me over 35 years to figure it out!  Hopefully with our guidance it won't take our children as long.
Once they figure out that carbs and sugar make them feel badly, it becomes much easier.    That is, until camp time; or really anytime they are away from home for a prolonged period of time!  I tried to counsel them about food choices before they left.  I thought about requesting no sugar from the camp, but my husband talked me out of it saying this is their time to be kids.  Again, the 75/25 for them, and he was right.  My prayer is that they always make good choices, and just like most other bad choices, they will feel the consequences of them quickly if they decide to buy three candy bars and a gatorade at the camp store for snack.  I have to admit, I am really curious to see how it goes.  This is a lot of freedom for them.
The best advice I could give them was to remember the foods we eat at home and try to mimic them.  If everything is fried or brown, go for the salad bar option and pile on the proteins and full-fat salad dressings to make sure you are energized.  Instead of the cinnamon rolls and waffles at breakfast, remember how much better and energized you feel when you choose eggs and bacon for breakfast.  They can skip the extra bread, have two patties instead of a bun, and go for extra veggies instead of the mashed potatoes.  Pick the bag of nuts or sunflower seeds in the camp store instead of a candy bar or crackers.  They know how food makes them feel now, so now is the time to put that into play.  I think we all realize there will be days when there may not be a better choice, but that is okay too.
As many of us send our kids off for a few weeks, we pray for their safety, lasting friendships, spiritual growth, and growth as individuals.  Encourage them to make good choices in all aspects of life including nutrition.  Know, however, that if they can't always make good healthy eating decisions, it is okay.  The most important thing that you can do as a parent in teaching them, as in so many other aspects of life, is modeling.  If you are making good eating choices in front of them, and cooking good healthy, low-sugar meals for them when they are sitting at YOUR table, you are making a world of difference in their futures.  They will have those memories of dinnertime rituals at your table forever and carry those on to future generations.  So set those examples at home, and with a little hope and a lot of prayer, let's look forward to a future generation of very healthy eaters that can make great decisions on their own.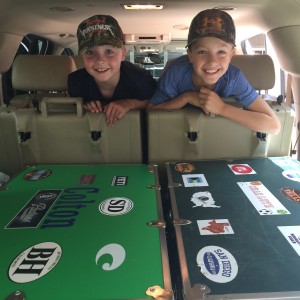 Happy summer!